Automotive service industry - proven solutions from Airpress
Automotive industry, after excluding the field of construction, production and distribution of motor vehicles and parts, includes primarily all kinds of service companies like: vulcanizing shops, mechanical workshops, car service and repair shops, body and paint shops, varnishing shops, petrol stations and car washes - the entire so-called automotive background. For vehicle users it is of utmost importance and the highest quality of provided services is a prerequisite for companies from this sector to survive on the market. Such quality, apart from qualified personnel, may be ensured only by reliable equipment adjusted to specific requirements of the industry and specific, real needs of a company. Pneumatic equipment remains the most optimal and efficient solution for automotive service businesses. When selecting equipment, it is best to trust professionals who have the knowledge based on years of experience and market know-how. In Airpress we are at your service!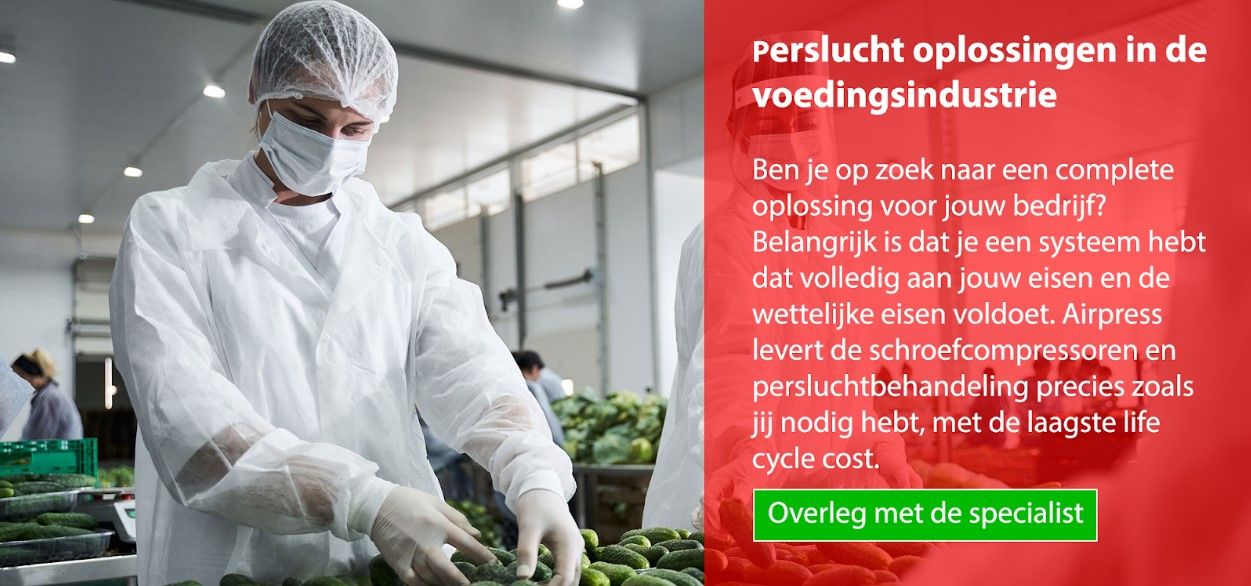 Grow with the professionals
Airpress has been supplying automotive service companies with professional pneumatic equipment for many years. In the course of long-term and fruitful cooperation with representatives of this sector, we have developed many solutions dedicated to specific needs of automotive service industry. Don't be afraid to invest in modern and advanced devices! We've been trusted by many companies from the automotive service market, which are successfully implementing further improvements, with the benefit of work efficiency and financial results. After a thorough analysis of the situation and needs in your enterprise, we will find the optimal solutions to meet your expectations and possibilities. Check us out and join the group of efficiently operating and rapidly growing automotive service companies. We know the recipe for success in your industry --->
Choose the specialization of your service plant and learn more about our solutions for your business!
Automotive service industry - 3 steps to success
The automotive service sector is particularly susceptible to all kinds of crises and the changes in consumer behavior they cause. It is also directly and in a very diverse manner dependent on the transformations taking place in the automotive market in terms of vehicle design and production. In addition, the automotive service sector in Poland has had to face a number of obstacles for years, such as administrative complexities, underestimation of rates by insurance companies or constantly increasing staff shortages. Knowing the difficult conditions in which the entrepreneurs providing automotive services operate, we perfectly understand what the optimal solutions for your industry should look like.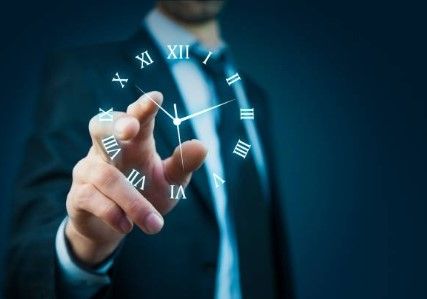 First: DURABILITY
Investment in equipment, which will serve you flawlessly for years, is the basis of rational thinking about savings. You may be able to minimise your costs by choosing cheap products of dubious quality, but you will also risk additional expenses for frequent equipment replacement and a serious image loss if the quality of your work decreases.
At Airpress we are constantly and carefully selecting materials and monitoring production processes in order to offer you the best possible quality at an affordable price. We also provide effective and fully professional service to ensure regular and proper maintenance of your equipment, further increasing its service life.
Buy directly from the pneumatic industry leader and equip your company for years to come!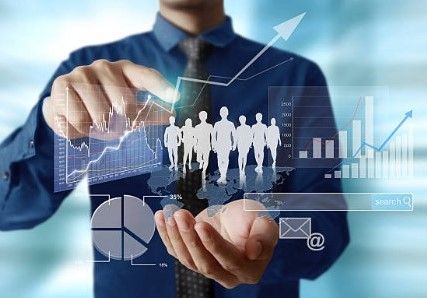 Second: EFFICIENCY
Because in your business, time is money. Only truly high-performance equipment will allow you to increase your plant's productivity while maintaining impeccable service quality. Powerful and effective workshop equipment will also allow you to maintain work efficiency at a satisfactory level, even with a reduced number of employees.
Thanks to it you can also extend the offer of your services and stand out against the competition. That is why for years we have been investing in technological development and constantly improving technical parameters of our equipment, introducing further innovations which increase the efficiency of the offered products.
Make your business profitable - work faster and offer more with Airpress professional equipment!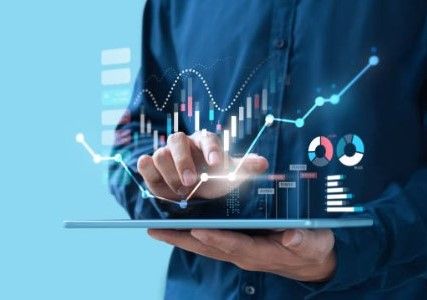 Third: ENERGY SAVING
Because the cost of purchasing equipment is just a drop in the ocean of your business expenses. Specialists estimate that in the Total Cost of Ownership (TCO) of device, the purchase price represents just over 10%. Almost 80% of the costs of its use are expenses on electricity.
Even if innovative solutions may look a bit expensive, saving energy translates directly into saving money. Today there is no doubt that the future of pneumatics and companies using its benefits, will be shaped by energy economy. Our offer is gradually adapting to these new realities, and the energy efficiency of our equipment is one of our biggest prides.
Choose wisely and save smartly - secure the future of your business with us!
Vulcanization equipment - our know-how
Wheel and tire maintenance is one of the most frequent technical operations on passenger and commercial vehicles. A number of new solutions, such as tubeless tires, low profile tires or aluminum wheels, nowadays force car users to use professional help of specialists with dedicated equipment.
With the development of the automotive industry and the ever-increasing speeds that modern cars reach, drivers' attitudes towards the condition of their tyres have also changed, as their awareness of its connection with driving safety has grown.
The boom in tire service providers specialising in wheel replacement and repair has been boosted by the announcement of seasonal tires, which on the one hand has significantly increased the demand for tire replacement services, but on the other has made the whole business of tire service providers extremely seasonal.
Equipping a wheel and tyre service point is therefore quite a challenge. It is very important to precisely adjust the equipment to the specifics of the company's work, however these specifics are very heterogeneous, and their future changes are difficult to predict.
Therefore, when choosing equipment for vulcanization, it is worth remembering about several basic issues: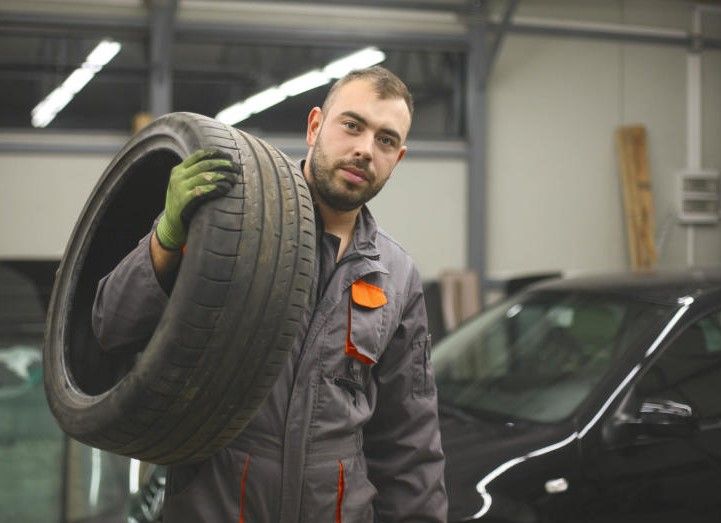 Choose according to your needs and abilities. The size of your plant and the number of work stations are two fundamental information that should be taken into account right from the start. Both space availability and demand for compressed air depend on these factors. When space is at a premium, it makes sense to opt for compact solutions that won't cramp your working area, but will still provide you with a comfortable working environment. Our screw compressors with a tank and dryer are the answer to such needs.
In addition to the number of workstations and the tools they are equipped with, it is also important to consider all machines and specialty devices that require compressed air to operate. Only a compressor with the right capacity will keep your workshop running smoothly. But never cut corners. Of course, it would be a mistake to invest in a powerful and efficient system for a small business, but for bigger companies it's always good to have some extra compressed air. In this way, you will never run out of air, even in unforeseen circumstances. Airpress air receivers are the perfect protection!
Think carefully about your business profile. Precisely define the specialization of your services, including first of all the type of serviced vehicles. Although for a professional it seems to be an obvious matter, beginners should be reminded that wheels are not equal. The decision about what kind of vehicles you will service in your business should be made right from the start. While it's not a problem to retrofit your business with specialised machinery for servicing the wheels of vehicles other than passenger cars, you may finally discover that you need to replace the compressed air source itself.

It is not just the amount of compressed air required, but more importantly its parameters that determine the precise profile of your business. Even if we consider only the issue of inflating tires - standard compressors with operating pressure between 7.5 and 10 bar are perfectly sufficient to service wheels on passenger cars and vans. However, for the proper inflation of tires on trucks or agricultural and construction vehicles and machines it's not enough. For these applications, you need to choose a compressor with a higher maximum pressure.
Consider the seasonality of the industry. While on the surface, the seasonality of tire and vulcanization services may not seem like it has much to do with equipment requirements, it's actually the most troublesome aspect when choosing inventory. In practice, seasonality means a sharp increase in traffic during the spring and autumn, and - if the business does not have a wide enough range of services - a significant drop in customers during the summer and winter. The right equipment should, on the one hand, not generate excessive costs during downtimes and, on the other hand, be able to handle increased demands during the peak season.

Therefore, you should never skimp on compressor capacity. One solution usually used in small businesses with low compressed air demand is to purchase two compressors, one of which is only run during tire changing seasons. However, this solution will not work for medium sized businesses with higher demand and large workshops where compressed air is used to power a variety of specialized tools and machines, regardless of the season. However, if your compressed air requirements are high and at the same time fluctuate, you should opt for variable speed technology. For such businesses, we developed our IVR series of inverter-operated rotary screw compressors.
Track the latest trends and respond to interest in new services. One of the primary and most effective ways to combat the seasonality of the industry is to regularly expand your offerings to include new services that are increasingly popular with users. In part, these have to do with new trends in the automotive market, such as aluminum wheels, which customers are increasingly requesting, even in the off-season. A similar hit turned out to be nitrogen wheel inflation, which is finding more and more followers among drivers. If you are considering the possibility of successive extension of your services, choose solutions that are easy to modify, such as pneumatic installations that are easy to expand.

Some of the new opportunities for tyre repair companies arise directly from changes in consumer behaviour, which is now focused on the search for comprehensive solutions. The opportunity to significantly increase the profitability of wheel and tire service centers is the transformation of the type of business into a trade-service activity, as well as the inclusion in the offer of seasonal tire storage. Remember, if your business wants to represent the highest standards of customer service in this type of activity, you need to take care not only of cleanliness and orderliness, but also of equipment that will not generate excessive noise. If in a workshop with limited space you can't set up a separate room for commercial and customer service, Airpress APZ Silent compressors can help!
Compressed air - a must-have for vulcanisation services
Whereas in many automotive service businesses, pneumatic machines and tools are an alternative rather than a requirement, in businesses that are closely associated with vulcanisation, compressed air is absolutely essential for carrying out basic services. That's why a robust and powerful compressor is a basic piece of equipment for any tyre and wheel repair company, no matter how large or small it is.
Even if the air compressor is only to be used as a tire inflator, only a high-quality device will guarantee efficient work. For professional use only oil compressors are recommended - they are not only much more effective, but also more durable and resistant to overloading. Oil is not only responsible for friction reduction, but also has a cooling function.
Only a compressor designed for intensive work will allow you to serve your customers freely, even in peak season!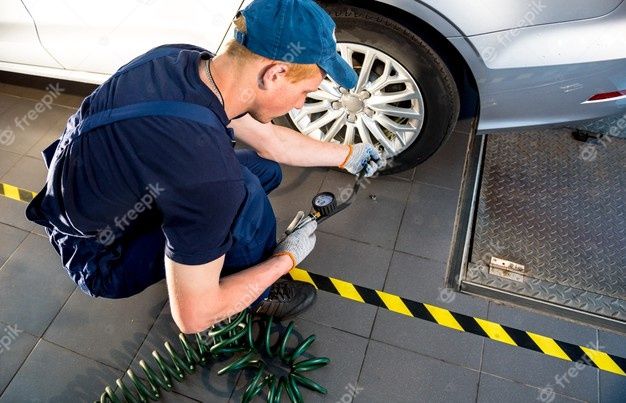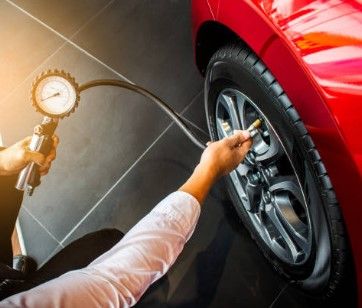 Piston compressors of the HL and HK series, which belong to the Airpress group of professional compressors, are the most optimal solution for vulcanization services. These belt driven oil compressors are armed with large pulleys with cooling vanes and larger, more efficient compressor pumps, additionally equipped with intercoolers and outlet coolers.
This construction guarantees significantly higher performance at lower speeds, as well as providing an exceptionally efficient cooling system. This has a huge impact not only on the life of the compressor, but also on the temperature of the compressed air you fill the wheels with. Inflating tires with compressed air that is close to ambient temperature is much more precise!
In this group of compressors you will find a full range of devices equipped with 2 or 4 pistons and engines with power from 2HP to even 20HP. The PRO series compressors reach capacity from 158 to 1701 l/min. Check the full offer of professional workshop compressors from Airpress...
WHAT YOU NEED:

For professional vulcanizing work we recommend piston compressors equipped with an engine no less than 3HP - preferably models with 4HP or more. Air tank volume should be at least 200 l - although compressors with 300-500 l tanks work much better in practice. Effective capacity of a compressor for vulcanization should be not less than 300 l/min. Such parameters will ensure efficient and smooth work even in heavy traffic.